With the new Crossbike and Smart Wild
Crossbike - Freedom is Future
The power assist device delivers unparalleled performance in all weather conditions with a gearless, 1500-watt wheel hub motor, space for two powerful lithium-ion batteries and dynamic acceleration with 5 speed levels.
The modern engine control guarantees fast acceleration. With high torque and traction, you can experience a top speed of up to 30km/h. In the German road traffic power assist devices are only permitted at a speed of up to 15km/h.
With the Crossbike you can go anywhere, whether on forest and field paths and even mountain tours, no obstacle seems too big. With a range of 50km per battery, nothing stands in the way of your exciting adventures.
The Crossbike was built from the ground up with boundless independence and safety in mind. Its robust architecture ensures stable traction on any terrain and thus your personal safety and protection.
Double your range with 2 Batteries
NEW
Boundless riding fun
The Crossbike redefines freedom and efficient mobility. Our special equipment options leave nothing to be desired. Luggage racks, baskets, bags and Klickfix holders make shopping particularly practical, while specially developed quadriplegic equipment takes the special requirements of quadriplegics into account. With the Crossbike, we pursue the mission that it is suitable for everyday use on the one hand and that you are safe and comfortable on every metre of your ride on the other.
Get a free quote now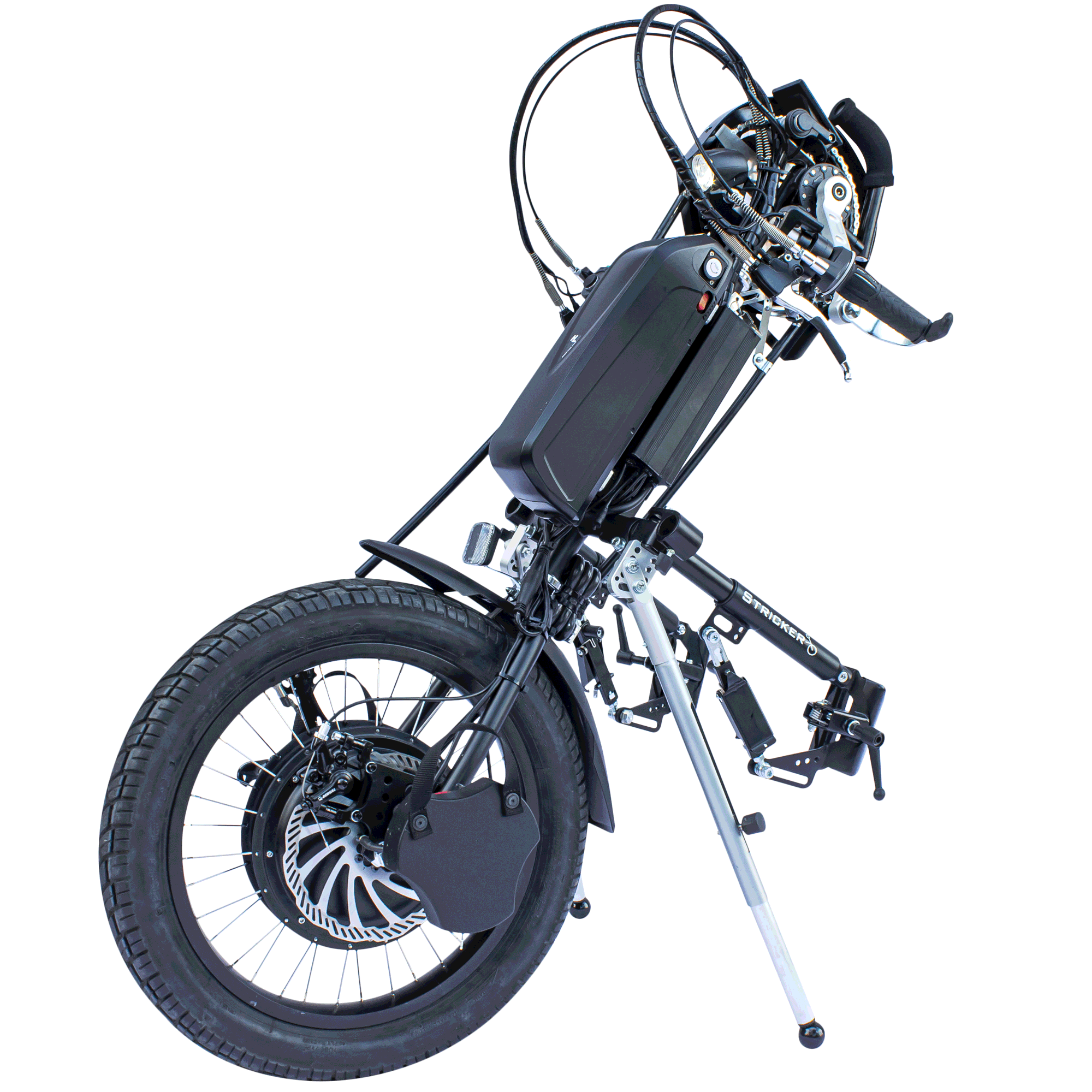 NEW
Experience unique moments
The Smart Wild is a hybrid of a special kind. It not only combines the advantages of a manual handbike with a power assist device, but also provides those unique moments that make life worth living. With the Smart Wild, you experience incomparable off-road mobility and, thanks to the powerful engine, very good hill climbing. Comfort and safety go hand in hand. Downhill riding is just as little a problem due to the high braking effect as off-road riding on unsolid gravel and field paths. Look forward to adventures that never seem to end. The Smart Wild will certainly bring more life into your days.
Get a free quote now
"I have been on a wheelchair for 13 years and I always wished on counting with an accessory that could help me discover the world in an easy manner. This year, on my honeymoon in Europe I met the Pico that changed my life, I had the opportunity to visit 5 cities of 3 countries enjoying every corner of them. Traveling with the handbike was very practical and easy and today it allows me to keep on exploring the world without limits! I wish every person with some disability, could have the opportunity to try a Stricker Handbike."
Get a free quote now
Looking for international dealers?
Have a look on our
international partners
 list and contact them directly. Stricker products are worldwide available!
Please feel free to contact us with your request.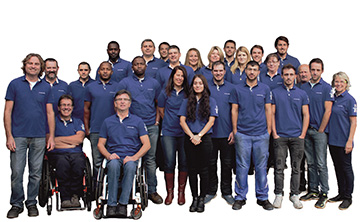 R&E Stricker Reha-Entwicklungen GmbH
Klotzbergstraße 64
77815 Bühl
Germany